| | |
| --- | --- |
| Posted by maphilli14 on January 25, 2011 at 10:15 AM | |
I had a strange predicament with the mirror cell inside a tube.  I followed some of the ideas that Anthony Wesley had used on his collimation setup and he deserves much credit for the base design.  I needed major help in making the adapter ring for the temporary, test sonotube.  Emerson Sox lended his hand and we came up with a bang up, awesome idea!
Cutting a large piece of plywood, 3/4" thick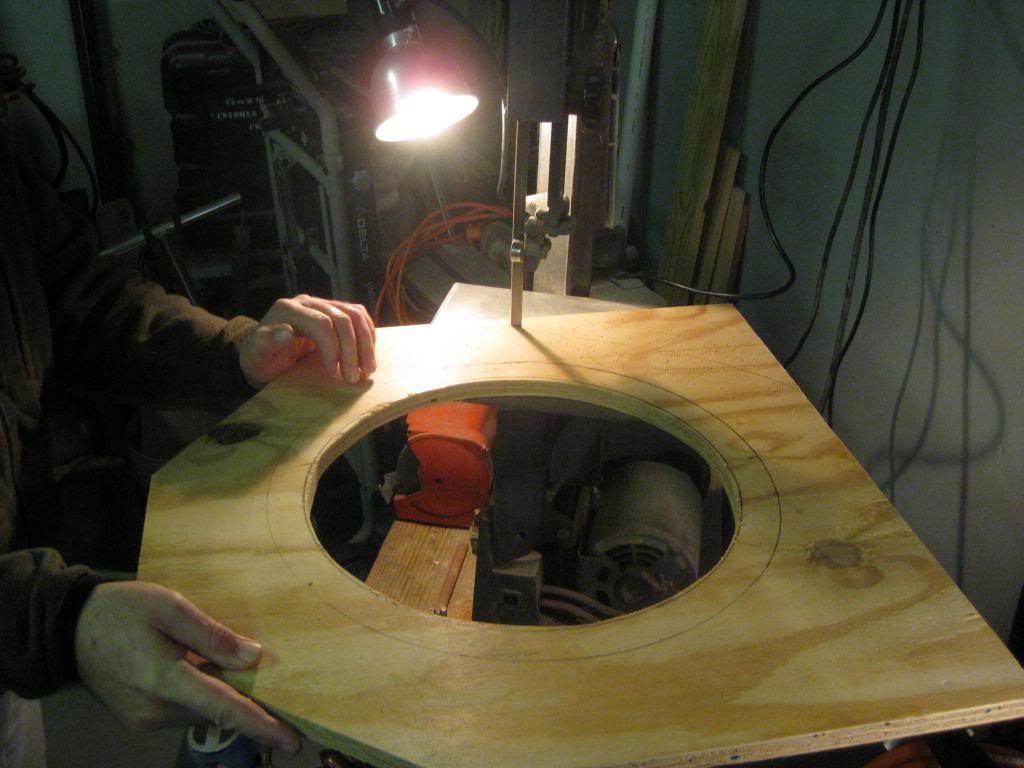 Shaving it down to the right size

Drilling out the mirror cell mointing holes:
Snug fit, but it works!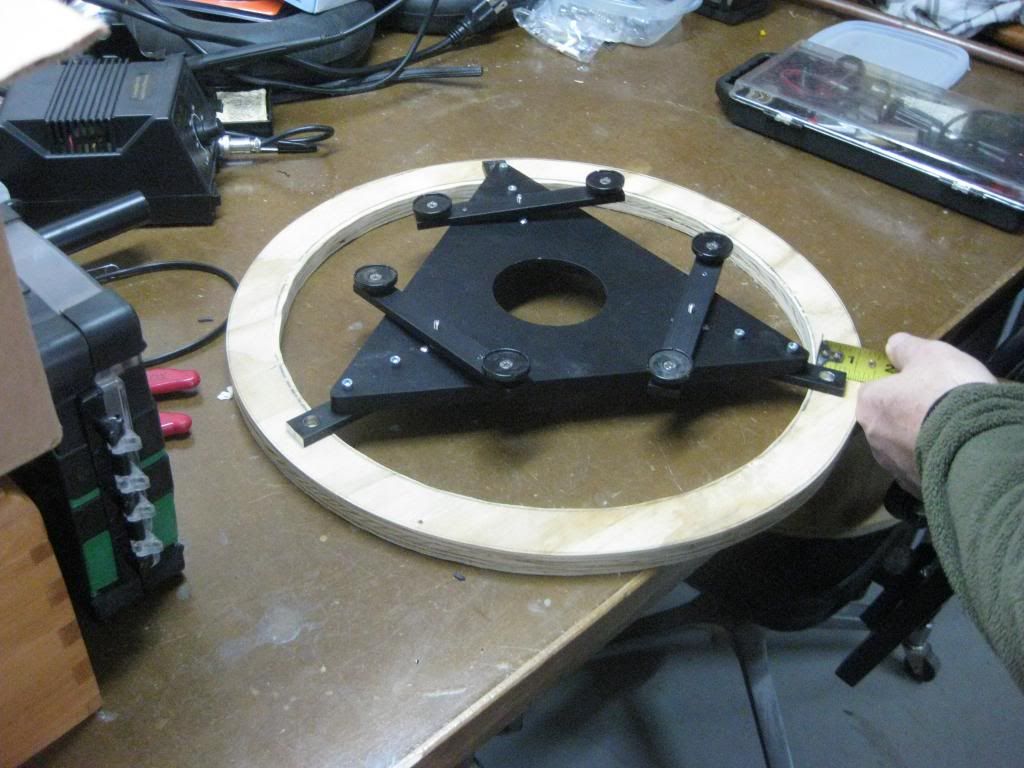 Not the final design, we swapped the copper pipe 'spacers' for self-locking nuts to gap the springs proper.  I think I will swap out the springs for stronger and longer ones for more travel to collimate:
A Job well done!  Cheers Emerson!